The 85-section Harding family ranch is located in the farming and ranching community of Terry, Montana. The ranch is used for both ranching and farming. The Montana Beef herds have thousands of acres of open pastureland for free-range grazing, and 800 acres have been irrigated for raising the herd's premium, natural feeds: corn and alfalfa.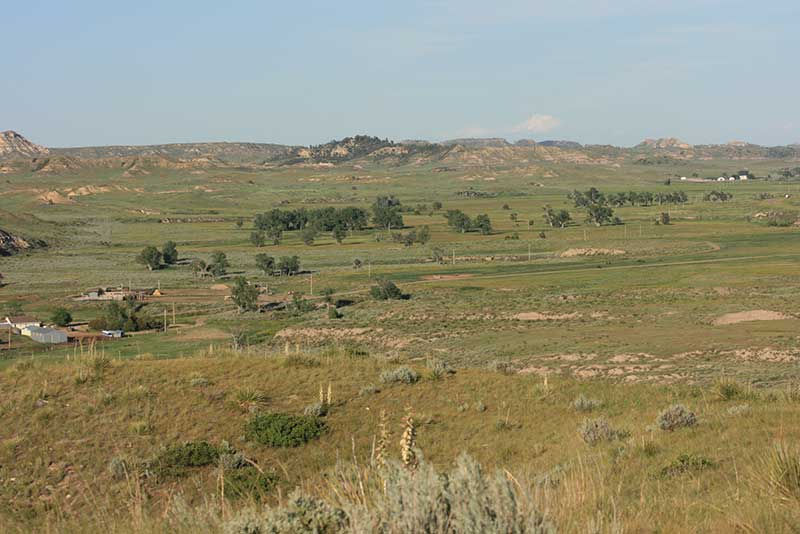 The Harding family is deeply rooted in Montana, farming and cattle ranching. As such, every aspect of the ranch and farm take into careful consideration the environment and the condition of the land. Being responsible custodians of the land is a way of life for the Harding family. It always has been. The family, like its crops and herds, is firmly connected to the land. Decisions that affect the land are made cautiously and only after serious contemplation and family discussion. Every transformation that takes place on Harding land not only benefits the herds and harvests, but the land itself. Changes such as improved irrigation and the planting of better, stronger grasses benefit Montana land today, and for future generations.
Another large part of the responsible land stewardship philosophy of the Harding family is: benefiting indigenous wildlife. As humans continue to more and more rapidly encroach on animal habitats throughout the world, invaluable elements of the ecosystem are reduced – and sometimes even eliminated. The Harding family knows that to raise Montana Beef at the expense of the wildlife that have called Montana 'home' for countless generations would be, in a word, "wrong." The Harding family not only refuses to eliminate the natural habitat of indigenous wildlife as they nurture the land for the Montana Beef herd – they also take great care to create more and better habitats for the wildlife so important to us all, and to future generations.
The Harding family raises its Montana Beef not at the expense of the natural resources of Montana, but in concert with them – and quite often, the existence of the Montana Beef herd allows the Harding family to make improvements to the environment and ecosystem.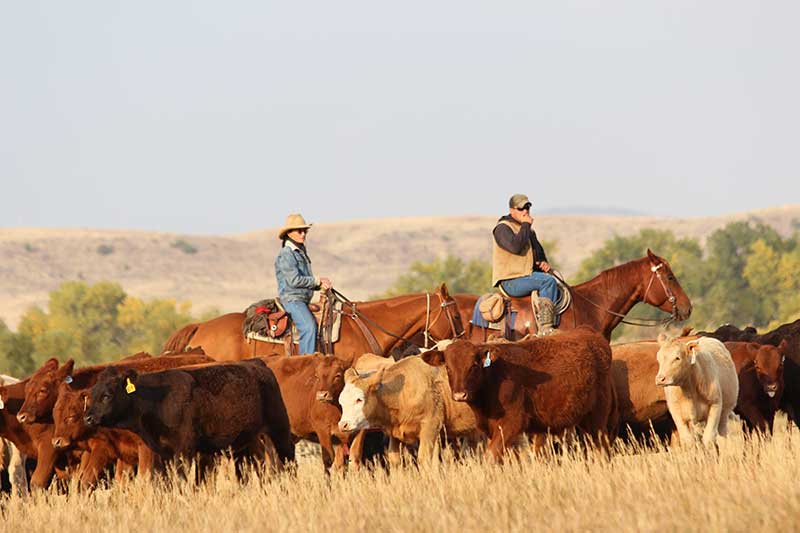 Over the years, the Harding's Montana Beef, Ranchstar™, has developed a passionately loyal following. And due solely to word-of-mouth, this following grows every year. It's very important to the Harding family that devoted consumers of Montana Beef – present AND future – know that their choice in beef may have been made by their taste buds and desire for naturally raised food products, but it can be justified by their sense of environmental responsibility and commitment to sustainability for our children and grandchildren.
Restaurants and institutions that serve Montana Beef from Harding Land & Cattle Co., Ranchstar™, are encouraged to tell their patrons that not only is the beef "Made in America," but that it is made responsibly, naturally and under a potent ethical philosophy.